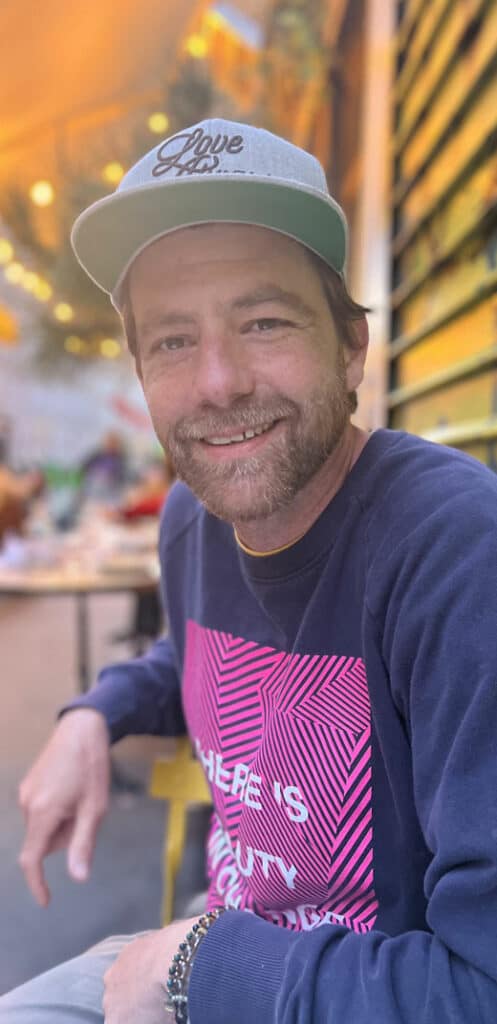 LUC RËSO JANIN
Born and raised in the Paris suburbs, Luc was immersed in the growing skateboard and graffiti subcultures of the 90s. He studied Fine Art and Graphic Design in Paris before working as an illustrator and Graffiti Artist (under the name Rëso) with a special love for huge murals.
After a few run-ins with the French police for his graffiti work, luc moved to London and started experimenting with motion graphics for clients like MTV. Through directing music videos and commercials, he then shifted his main focus to live-action and performance. He loves to capture the raw authenticity of live action but is also obsessive when it comes to post-production or in-camera techniques.
Even better if he can mix it all together with some influences from his work as an artist. Luc has directed over a hundred commercials for clients such as Adidas, Nike, Pepsi, Lego, Heineken, Converse, John Lewis, Nissan, BBC, Channel 4, Sky Sports and Vodafone to name just a few. Luc is represented by Sancy Food Studios on a non-exclusive basis.

KENWOOD BLUEBERRY – TIRAMISU
SPECIAL K x REEBOK – GET ACTIVE
KENWOOD CAN – STRAWBERRY TACOS
NESTLÉ ZOOSLI – THE BEAR EATERS
KENWOOD CAN – CANDIED BACON ROLLS
SPECIAL K x ALEXA – EAT ASK
KENWOOD CAN – MATCHA COCONUT ROLL